Update: We've now closed applications to join our beta program. If you'd like to join the waitlist to be notified when we launch Bitkey publicly you can register your details here or subscribe to our newsletter.
---
About Bitkey beta
Our external beta program is an important milestone as we've invited the first people outside of our parent company, Block, Inc., to use the product and give us feedback on what they like, don't like, and want us to consider in future. This step puts us even closer to bringing safe, easy-to-use self-custody to anyone, anywhere.
We've invited customers with a range of bitcoin experience and knowledge to try Bitkey and give us feedback. This will play a critical part in shaping our product for the short- and long-term.
If you've been selected to join beta, here's what you need to know:
Bitkey is a multi-signature self-custody bitcoin wallet
It includes a mobile app, hardware device, and set of recovery tools
Beta customers will receive a free Bitkey hardware device, mobile app and recovery tools in case they lose their phone or hardware
If you've been selected to join the beta, you'll have received an email from us following your application
If you've been selected, you'll be one of the very first customers to try the product - before it's publicly available
You'll be asked to try out the product with your own bitcoin, and share your feedback with us via interviews and surveys, which will help us shape the product
You'll get to keep your free Bitkey hardware device to continue using with future versions of the app
You can read about our application privacy policy here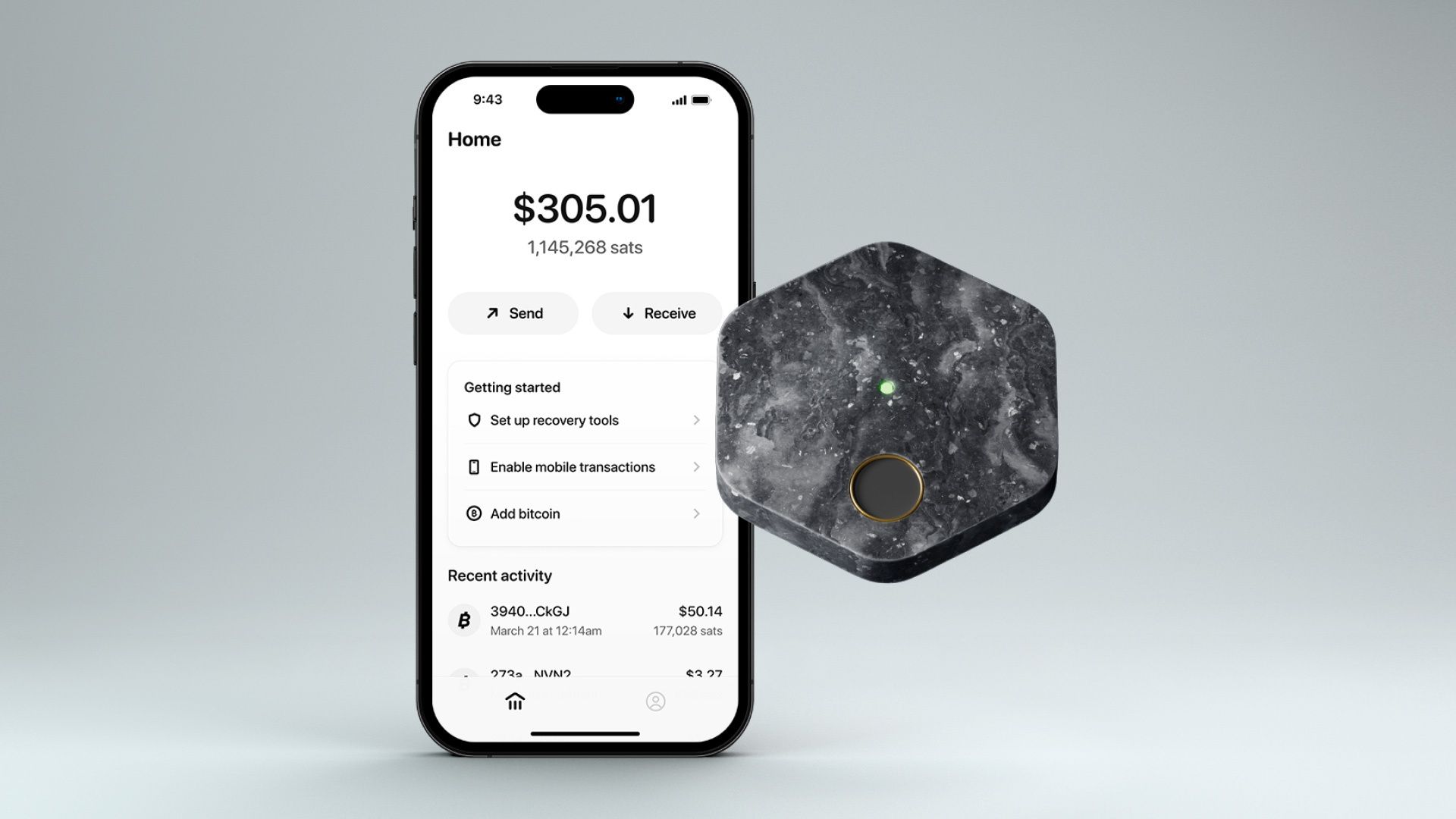 Bitkey beta feature set
We're still building, so the Bitkey beta product won't include its full feature set. We want to take our customers on the journey as we build out Bitkey so they can help us improve the product. We've prioritized important features in our beta for customers to try out, like being able to reliably send and receive bitcoin around the world with just their mobile phone, or with their hardware when they want an added layer of protection. We've also built recovery tools that help customers recover their bitcoin in case they get a new phone or lose their hardware (but not if they lose both at the same time yet — this will come later).
What's included in the Bitkey beta feature set:
| Bitkey Feature | Beta | Later |
| --- | --- | --- |
| Mobile App | | |
| Add, send and receive bitcoin — via Bitcoin blockchain network (Layer 1 payment system) | Yes | Yes |
| Transfer bitcoin to Bitkey — transfer your bitcoin from exchange partners safely to Bitkey without the friction of standard 'copy and paste' | Coinbase Cash App | Yes |
| Buy bitcoin — via 3rd party partners who provide this service integrated in the Bitkey app | No | Yes |
| Personalized spending limits — set the amount you can spend just using your phone | Yes | Yes |
| Transactions over your spending limits — spend over your daily limit, or access all the money in your wallet by using your phone and hardware together | Yes | Yes |
| Currency display — customize your balance in sats, bitcoin, or fiat currency | Sats / USD | Yes |
| Hardware Device | | |
| Fingerprint sensor — unlock and authenticate your hardware device, and authorize spending limits, recovery tools and security settings | Yes | Yes |
| PIN authentication — an alternative to the fingerprint to unlock your hardware if you prefer not to use biometrics | No | Yes |
| Recovery Tools | | |
| Mobile recovery — recover your bitcoin if you lose or replace your phone | Yes | Yes |
| Hardware recovery — recover your bitcoin if you lose your hardware | Yes | Yes |
| Mobile + hardware recovery — recover your bitcoin if you lose both your phone and hardware at the same time | No | Yes |
| Recovery without Bitkey app — recover your bitcoin in the unlikely event the Bitkey app is not available | No | Yes |
Our commitment to transparency and data privacy
The Bitkey team has a strong commitment to transparency and open communication with our customers and the community. Since we started building the product, we've openly shared details about our product principles, our progress, and how we make the decisions in our product. Part of this commitment also means being clear and upfront about the data we'll collect from our customers, and why.
Data collection during beta  
As a matter of principle at Bitkey, we're committed to collecting the minimal amount of personal data possible to be able to provide a safe and easy-to-use product, and that principle is equally important during beta. During the beta, we need to collect some personal data from you in order to communicate with you and ship you the hardware (name, shipping address, phone, email). We'll also collect technical information about your hardware and phone in order to assess how the hardware and app is working.
To make sure we're transparent about the data we collect, how we collect this data, and who it's shared with, you can find detailed tables of information about everything in our privacy notice here.
FAQs
Is the beta program free?
Yes. If selected for the beta program, you'll receive a free hardware device and USB-C to USB-A charging cable, along with the Bitkey mobile app. The hardware and cable is yours to keep and continue using after the beta period ends — it will be compatible with later versions of the Bitkey mobile app. There may be some scenarios where participants in some countries are asked to pay customs duties/import taxes to receive their hardware — in this case we'll reimburse you for these costs via our Customer Support experience.
Do I use my own money during beta?
Yes, you'll need to use your own money with Bitkey in beta. You'll be able to send bitcoin to your Bitkey wallet from any of your other existing wallets via the bitcoin blockchain network (Layer 1). This is a beta version of the product, which you'll be given for free as it's in the pre-public release stage. As we'll be testing the product with your help, we recommend you use an amount of money that you're comfortable testing with while we're still in beta.
What's expected of me during beta testing?
We want you to use the product and give us feedback please! We're asking beta customers to make at least 10 transactions over a ~2-3 month period to test out the product. The transactions can be any amount, small or large. These can include sending, receiving, or transferring bitcoin, as well as recovery transactions to experience the product's features end-to-end. And we'll ask you to share your feedback with us via surveys, interviews and/or focus groups. There's no required time commitment, but we're really hoping to work with customers who'd be willing to commit around 2-3 hours of their time in total to give us feedback throughout the testing period.
Where can I read details about the data you collect during beta?
You can find full details on what data we collect, how we collect this data, and who it's shared with in our privacy notice here.
How does Bitkey keep my data secure?
We have stringent data security policies in place to protect your information from loss, theft, and misuse. Your personal information will only be accessible by a limited number of our employees, contractors and service providers who require access, and you can find full details of this in our Privacy notice here.
When will I receive my beta hardware?
We'll start shipping beta hardware devices from the end of September 2023.
When will beta testing start?
We'll start shipping hardware devices from the end of September 2023, and around the same time, you'll get access to the mobile app which you'll need to start using the Bitkey beta.